Step By Step Korean Skin Care Routine
Last Updated on November 30, 2021
written by nail expert Jess Rowley
Step By Step Korean Skin Care Routine
You may have heard of K-beauty and the Korean skin care routine but what does it involve, and why is it all the rage?
Well, we have an article explaining everything you need to know about Korean skincare if you've never heard of this innovative regimen.
But for those of you in the know, this article is all about the routine itself and the many forms it has taken over the years.
The greatest draw of the Korean skin care routine is how flexible and customizable it is. If you don't feel the need to use all 10 recommended steps because you have relatively healthy skin then you can just cut out the extra fat.
Whereas on the other hand, if you suffer from acne-prone skin or dry skin then the standard routine has you covered on all bases and there are even additional steps for those beauty gurus who want to truly embrace the full power of Korean beauty.
We'll also touch upon skin type and how different products will suit your specific needs so be sure to check that out if you're having trouble taming your skin and want to prevent any future skin concerns such as skin cancer.
Be sure to check out our guide on the best Korean skin care products too!
10-Step Korean Skin Care Routine
The traditional 10-step routine is the most widely used method of performing a Korean skin care routine.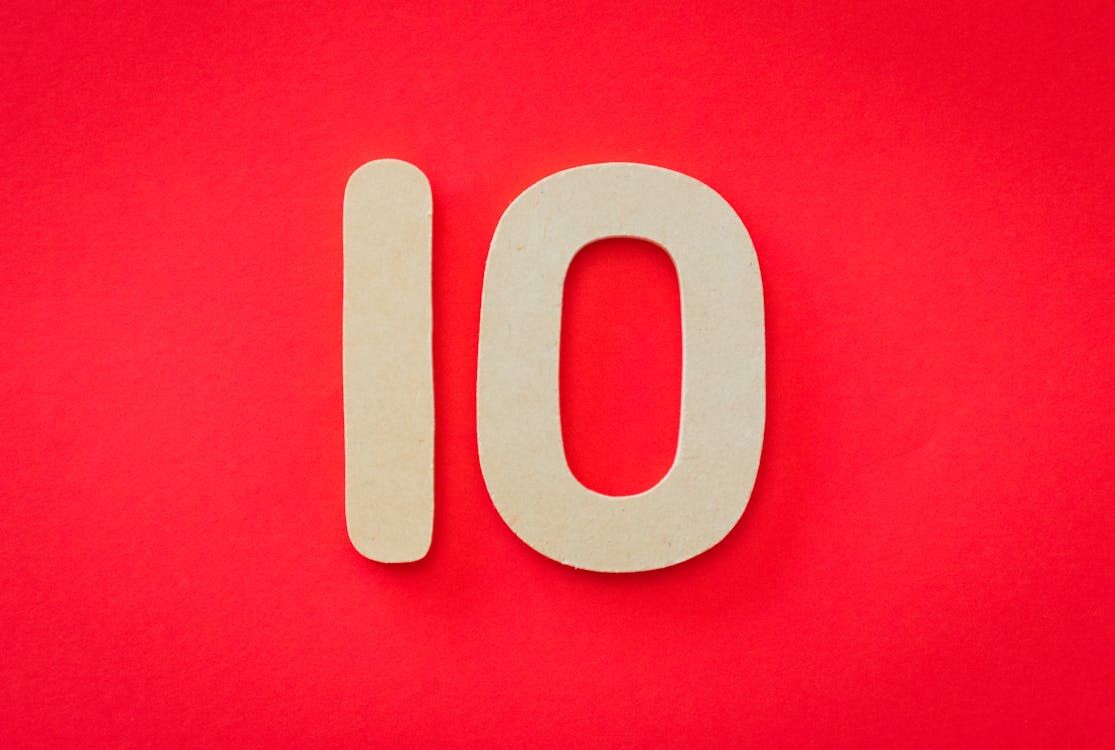 1. Oil-Based Cleanser
Oil cleansers are perfect for stripping away any makeup, dirt, oil, SPF, and other debris that clogs the skin's barrier throughout the day so use them at night before you go to bed.
They break down makeup, sunscreen, and other products once they are emulsified with water which is essential for maintaining good skin health as these products, especially makeup, will block your pores and lead to oily skin, acne, and even premature aging.
The best oil-based cleansers, or cleansing balms, will rinse clean without leaving any excess oil on your face so you can avoid oil-based impurities and feel fresh after a day of makeup and sun.
2. Water-based cleanser
The oil-based cleanser may have left some water-based impurities on your skin, such as dirt and sweat, so this cleanser is used to amend this problem. It removes any residual makeup and oil that might otherwise lead to breakouts and can be used day and night.
3. Exfoliant
Exfoliation is the next step in the Korean skincare routine. You can use a chemical exfoliator or a physical exfoliator and they remove dead skin cells so you'll have brighter, smoother skin that looks immaculate.
It can also help your other skincare products do their job as it helps them absorb deeper into your skin. You'll only want to exfoliate two to three times per week as it can irritate your skin if used in excess.
4. Toner
The toner step is to ensure that your skin barrier is protected and supported. It also helps to eliminate any residual product from earlier steps in your skincare routine, such as the cleansers and exfoliators, as well as prep your skin for the next few steps.
5. Essence
Essence is something brought to us from Korea and can be closely compared to a toner. however, where they differ is that they're used to apply more active ingredients to the skin than toners do. These can include things such as hyaluronic acid, glycerin, or rice extract.
Essences should be gently patted into the skin with your fingers as opposed to using a cotton pad. They're better suited for those with drier skin too, as they add an additional layer of moisture to the skin.
6. Treatment
The treatment step usually consists of serum or ampoule. This is the step in the routine where you're really going to see what all the hype is about and it's probably one of the most essential in the Korean beauty industry.
It's also the most customizable step as it relies on you adjusting it to your specific skin concerns such as age-related problems like fine lines or sensitive skin that require a softer touch than your typical product offers.
7. Sheet mask
Sheet masks are another vital step and are used to deliver active ingredients in the form of an essence to the skin with the help of a sheet applied to your face for a short period of time.
Allow the mask to sit on your face for no longer than three minutes and make sure you don't move around too much otherwise you won't get the maximum effect.
8. Eye cream
The skin around your eyes can be very sensitive and thinner than other areas of your face meaning it's much more susceptible to damage and developing wrinkles.
You'll want to look out for gentle eye creams that address specific issues. Eye creams are designed to address various issues, including dark circles, bags, wrinkles, fine lines, and puffiness.
If you're stuck trying to find a high-quality eye cream then check out our guide on the best under-eye moisturizers.
9. Moisturizer
The penultimate step to this in-depth routine is a good old-fashioned moisturizer. Moisturizers vary greatly in Korean skincare, so the one you choose will depend on skin types. Whether that be a glass skin or a matte finish but experiment with them and see what works for you.
Sleeping masks work great for dry skin whereas Gels or emulsions are better options for oily skin, which are similar to watery lotions.
If you want some ideas for organic moisturizers though, then check out our guide to the best organic moisturizers for the face.
10. SPF (Sunscreen)
Last but not least is sunscreen. Now, this is a key part of the routine so don't think you can skip this just because you live in an area with less sun.
Wearing sunscreen will protect your skin from the sun's harmful rays (obviously) which are present whether it's bright and sunny out or cloudy and raining.
Mineral-based SPFs that contain ingredients like titanium dioxide and zinc oxide are a very good choice for lighter skin tones but darker ones may find it leaving behind a white cast.
5-Step Korean Skin Care Routine
This lite version cuts out half of the original steps making it perfect for those who are short on cash and time.
1. Oil-based cleanser
2. Water-based cleanser
3. Toner
4. Moisturizer
5. SPF
7-Step Korean Skin Care Routine
The 7-step routine works great as an evening regimen, given the lack of SPF and since you don't need to exfoliate or use a mask every day.
1. Oil-based cleanser
2. Water-based cleanser
3. Toner
4. Essence
5. Treatment
6. Eye cream
7. Moisturizer
12-Step Korean Skin Care Routine
Yes, there are still more steps. If you make it to 10 steps and feel like continuing, another common one is the 12-step routine.
Follow the 10-step routine first, and include these two additional steps:
11. Mist
If you've grown to love the dewiness that comes with that "glass skin" you've worked so hard for, misting periodically will help maintain and reactivate the products you use.
12. Maintenance facials
A weekly facial, complete with massage, is not uncommon for Koreans and those who faithfully follow a Korean skincare routine.
The K-Beauty Routine Isn't Rigid
Now, the 10 steps may seem like overkill or a little too strict but don't take them literally and hang on to every word. The 10-step routine isn't a religious script that should be abided by, it's rather a guideline of products that work and will help people with varying types of skin.
In fact, you can unlock your radiant skin in just a few steps if you identify the correct skin problem and focus on it in just the right way so you could potentially cut it down even further than the shorter 5-step regimen. 
You also don't have to apply the products in the order given however, there is a general way you should be layering these products.
The optimal way to start layering the products is to start with the thinnest formula and end with the thickest one. For example, the water-based formulae are applied before the oil and gel-based ones to ensure that the skin continues to benefit from all the goodness from each product.
If you layer incorrectly then you may end up with more problems than you started with so know exactly what you're applying and take care of when you're applying it in your routine.
Frequently Asked Questions
Is Korean skincare better?
Skincare is highly valued in Korean culture and it focuses on prevention, making it more effective than traditional Western beauty techniques. In South Korea, parents teach their children about skincare very early on. Their children quickly learn the importance of cleansers, SPF, and moisturizers.
What routine is the best to use?
If you want to be thorough then the 12-step routine will cover all bases and have you looking like America's next top model. However, we know that applying 12 separate products is costly and time-consuming.
The 10-step routine is the most popular and famous but you can easily get the same benefits from using the 7-step and even 5-step. Skincare is personal and different for everybody so don't feel as if you have to follow one set of rules. Experiment with a few and see what works for you or start with the 5-step and work your way up.
Is Glow recipe Korean?
As one of the buzziest Korean beauty-inspired brands on the market, Glow Recipe has made its way into the skin-care routines of countless Allure editors and dermatologists.
Why is Korean skin care different?
Whereas western skincare focuses on exfoliating to reveal new skin, Korean skincare is all looking after the skin that's already there by replenishing it with the nutrients and goodness it needs. Korean skincare adopts a more gentle approach, with less of a focus on scrubs, retinol, and harsh acids.
Each product in a Korean beauty routine serves a specific purpose and the steps have been carefully blended to form an incredibly effective regimen that has been tried and tested countless times.
Makeup also isn't as widely used in South Korean culture as there is an emphasis on natural beauty and enhancing what you already have. Plastic surgery is much preferred over cosmetics, so much so, that Seoul has been referred to as the plastic surgery capital of the world.
What is unique about Korean skincare?
Korean beauty products utilize the most effective Western ingredients—and so much more. With an impressively large repertoire that includes ground-breaking ingredients such as snail mucin and bee venom, their compellingly fresh formulations can deliver results you could never achieve before.
[Review] in 2022 written by nail expert Jess RowleyCheck out the results fast - here are our review winners[dica_divi_carousel item_width_tablet="400px" item_width_phone="345px"...
Related Post: Best Hair Brushes For Every Hair Type