Everything You Need To Know About Korean Skin Care
Last Updated on November 30, 2021
written by nail expert Jess Rowley
Everything You Need To Know About Korean Skin Care
While on the search for the best women or men's skincare routines you may have come across people talking about a Korean skin care routine or as it's sometimes dubbed, K-Beauty.
While it initially sounds like some kind of specialist regimen implemented only by the worlds' supermodels, it's quite the opposite.
Korean skincare has become all the rage in recent years because it's not only incredibly effective, but it's easy to do.
The proof is clear as day as it's always obvious when somebody is utilizing the Korean beauty philosophy and Korean people have always been blessed with great skin that's clear and hydrated so we could definitely learn a thing or two from them.
In this article, we're going to take a look at Korean beauty techniques, how it fits into Korean culture, as well as the famous Korean skin care routine itself so you can start using it yourself and reap all the benefits.
Whether you have oily skin, acne-prone skin, dry skin, or sensitive skin, a Korean beauty routine has all skin types covered so read and learn everything you need to know about Korean skin care.
Now, if you want some suggestions for great Korean skin products then check out our guide to the best Korean skin care products.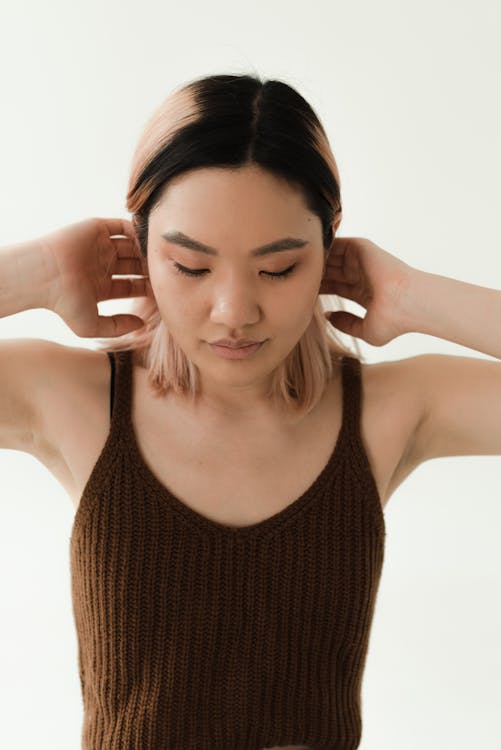 How Is K-Beauty Different?
Research and Ingredients
Korean consumers tend to have much more sensitive skin so brands have to seriously consider which ingredients are non-toxic and gentle for their customers' skin. As a result of this, Korean skincare products are some of the most skin-friendly items available and are usually all-nautural.
Very Little Brand Loyalty
In the US Consumers tend to stick to brands they trust meaning there are usually only a dozen or so companies that people buy from and recognize. However, in South Korea products and brands vary greatly with there being more options than you can count.
There's a much higher emphasis on what's new and different as opposed to sticking with the classics and the well-known. This is brilliant for consumers as it means the big business can't slack when it comes to producing new products and so high-quality is always assured lest the company risk losing favor with their customers who won't be swayed by a brand name.
Effective and Affordable
In Korea, skincare isn't a luxury, it's a standard that can be achieved by anyone. There are widespread demands for it and people are very picky about what they use on their skin.
Decades of innovations in products have led to the Korean consumer knowing exactly what they want and they know it doesn't have to cost a fortune. All the best companies sell at reasonable prices because their audience is very aware of quality and quantity so they're never fooled into paying exaggerated prices.
Packaging
As we mentioned, K-Beauty products have a lot of competition, so they have to grab consumers' attention. They do this with an aesthetically pleasing design for an enjoyable user experience. Symbols such as pandas, anime, and flowers are all used to catch your eye so they always stand out on a shelf.
The 10-Step Korean Skin Care Routine
Here we have the famous Korean 10-step routine. The routine consists of 10 products used to promote healthy skin by maintaining natural healthy oils while also ensuring you remove dead skin cells and other debris.
We've also included the additional two steps that are sometimes seen in the more advanced K-Beauty skincare routine however these are optional and not part of the original 10.
Oil-Based Cleanser – The first thing recommended by Koreans is cleansing the face twice daily with an oil cleanser as this will help with oil-based impurities by lifting excess sebum, cleaning out clogged pores like blackheads, and whiteheads, as well as removing dead skin, pollutants, and makeup.
Water-based cleanser – This cleanser is specifically formulated to remove water-based impurities. It will help get rid of everything the oil cleanser didn't, like dirt and sweat.
Exfoliator – This step removes dead skin cells. However, we would suggest using an exfoliator twice or perhaps three times a week as using it too often can cause skin irritation.
Toner – Now, Korean toners differ from American toners slightly but they create a thin layer of moisture to regulate the skin's pH balance and soothe it in preparation for the next steps.
Essence – Essence helps to moisturize the skin and aids in the absorption of the following products.
Treatments – Treatments such as boosters and ampoules will bring moisture and nourish your skin but they are often highly concentrated so don't use them every day.
Sheet masks – Sheet masks vary in what they provide but hydrating masks generally offers another layer of serum and moisturizer.
Eye cream – As the name suggests, eye cream moisturizes the skin around your eyes and reduces fine lines helping to prevent any premature aging.
Moisturizer – We all know what this does, try to find a natural moisturizer that has active ingredients.
Sunscreen – It may not seem like a traditional product for skincare routines but it offers vital sun protection for your skin that can help every skin type as well as protect skin from any future concerns caused by increased sun exposure.
Mist (optional) – Here we reach some of the more specialist steps so if you're serious about skin care then you may want to implement this and the next step. If you've fallen in love with that "glass skin" look you've obtained from using K-Beauty techniques then misting periodically will help maintain and reactivate the products you use.
Maintenance Facials (optional) – A weekly facial, complete with a massage, is not uncommon an uncommon addition to the Korean skin care routine so if you can afford it, then treat yourself!
Korean Beauty Standards
South Koreans are known for their dedication to achieving the 'perfect' outward appearance and as a result, South Korea has been dubbed "the capital of plastic surgery".
Korean beauty standards are extremely high and date back to World War II when many countries in East Asia were influenced by western countries.
Since anything western became a hallmark of beauty, South Koreans embraced some of the following physical aspects:
Light/bright skin
V-line face
Double eyelids
Slim nose
To achieve these new standards, people started relying on cosmetics and plastic surgery and as a result, South Korea now has the largest plastic surgery per capita ratio in the world. However, many men and women still appreciate and rely on the use of cosmetics.
K-Beauty For Men
South Korean men are just as affected by beauty trends as women are which is why local brands are working hard to cater to the demand.
Thanks to them, men all over the world are getting access to a variety of makeup and skincare products that they wouldn't otherwise have access to.
It's still true that Western companies have started putting more effort into men's grooming products but if it wasn't for South Korea then there's a good chance that there would be a whole lot less variety for men when it comes to skincare.
And if you're still not convinced then check out some of the reasons K-Beauty has thrived so much.
High-quality
Diversity of products
Unique offerings
Innovation
Smart digital marketing strategy
To stay ahead of the competition and cater to the growing needs of the target audience K-Beauty companies have changed the game when it comes to beauty products and so it was inevitable that this superior effort would garner them the reputation and popularity they've earned.
History Of The Korean Beauty Industry
France and Japan have long been the global leaders when it comes to beauty and cosmetics but the South Korean cosmetics and skincare industry is huge, fragmented, and highly competitive and due to this, it has painstakingly climbed to the top and joined arms with the greats.
Beauty became a big part of South Korean culture after WW2 and the westernization of its culture so consumers have developed high standards for beauty products causing brands to constantly battle for their audience's attention.
This everlasting race for innovations and efficiency gave South Koreans an edge on the global market offering not only South Koreans, but North Americans brand new and original ideas that just weren;t being produced anywhere else on the global market.
We can see even this affinity for skin care dating back thousands of years when Korea was largely agricultural and people would farm for hours every day under the blistering sun. Due to this, over-exposure to the sun was always a concern, and skincare was taken seriously long before it ever was in the West.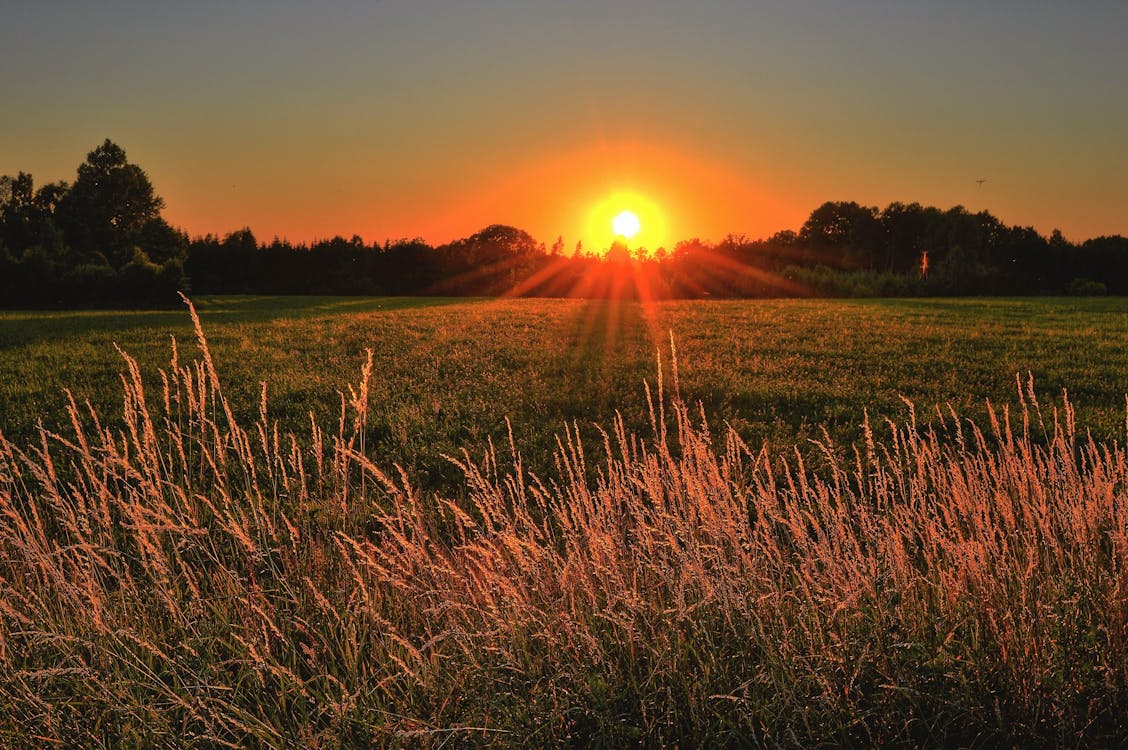 During these times, natural ingredients like camellia, mung bean, and rice were popular for their rich antioxidant benefits all the hydration properties they offered. They would be kept in small celadon tubs in tiny amounts as preservatives weren't used as much back then. And natural ingredients are still the standard when it comes to the Korean skincare routine
And then, in the 1940s and onward as Korea's economy began to grow exponentially, the beauty companies that started the modern K-beauty movement made their mark with many of these original brands still around today.
For example, Amore Pacific, founded earlier in 1945, has seen slow and steady growth into the company it is today. 
On the other hand, Saengreen was established in 1987 and was one of the first natural-ingredients-focused beauty companies and Shangpree, famous for its well-loved eye pad sheet mask range, was started in the 1990s and both are still kicking.
As Korean beauty reach and development continued to progress, there were so many new formulas, ingredients, and types of products that became a reality such as skin lotions, essences, serums, etc. which is why the Korean skin care routine has grown into the lengthy list of products and rituals that it has.
Frequently Asked Questions
What should my Korean skincare routine be?
It goes a bit like this: a balm or oil cleanser (1), a foaming cleanser (2), an exfoliant (3), a toner (4), an essence (5), an ampoule or serum (6), a sheet mask (7), an eye cream (8), a moisturizer (9), and then either a thicker night cream or sleeping mask or an SPF (10).
Is Korean skincare better?
Skincare is highly valued in Korean culture and so Korean skincare focuses on prevention, making it more effective than traditional Western beauty techniques. In South Korea, parents teach their children about skincare very early on. and so children quickly learn the importance of cleansers, SPF, and moisturizers meaning companies can't get away with not producing high-quality items.
What is Korean glass skin treatment?
Glass Skin Facial treatment is for those who want their skin to look its best from skin deep even without makeup. It is a non-invasive and deeply penetrating skincare therapy system that results in healthy, more hydrated, and rejuvenated skin.
[Review] in 2022 written by nail expert Jess RowleyCheck out the results fast - here are our review winners[dica_divi_carousel item_width_tablet="400px" item_width_phone="345px"...
Related Post: Best Hair Brushes For Every Hair Type