DIY Facial Cleanser For Oily Skin
Last Updated on January 26, 2022
written by nail expert Jess Rowley
Want to try out a DIY facial cleanser for oily/combination skin?
Living more sustainably and looking after our skin can be done. If you can't find a cleanser that has everything you want in it, or are simply looking for a cheaper, more environmentally friendly alternative, then you need to try this DIY cleanser in a skincare routine for oily skin.
With us oily skin or combination skin girls, we need to be extremely careful what ingredients we put on our skin, if we don't want to produce excess oil. If you've read some of my other guides you'll know I'm an advocate for simple, clean beauty. Learning how to care for oily skin types can really narrow down our choices for cleansers on the market, so why not make your own?
You're going to want to check this out.
To all the oily skin people out there, you're going to want a diy, oil free cleanser that has no nasty chemicals, and is full of nourishing ingredients to help cleanse your skin gently without clogging pores. I'm not talking about aggressive cleansers that strip all the moisture from your skin, but rather a cleanser that gently breaks down oil and dirt, leaving your skin feeling fresh.
If you've already had a look at the best facial cleansers for oily skin but haven't found one you like then try out these DIY facial cleanser recipes. Having the right face cleanser in your hands is going to make or break your entire skincare routine.
Try this out, you won't regret it.
Benefits of making your own DIY cleanser
If you need a couple of reasons to try out your own DIY cleanser, here are the benefits.
No chemicals- You never know what you get in your face cream when you buy one at the shop. When you make your own however, you get to choose the raw ingredients to include, knowing you have none of the harmful phthalates or parabens, silicones and other unwanted ingredients.
Tailor made for you– rather than struggling to find a skin cream for your skin problems, you can choose to include anything you want in your own diy face cream, so you can make it tailor made for you and with all the right ingredients for yourself.
Environmentally friendly- How many companies test on animals, make products that pollute the environment and use machinery and factories that ruin the earth? You won't have that problem here, by using ingredients and a process that is environmentally friendly, you can do your bit for the planet too
Cost effective– We all know how expensive skin care can get, and not to mention if it has special properties such as acne treatments or anti aging properties too. Why spend so much money on high end creams when you can make your own from your kitchen, and with all the properties you want!
If all that hasn't convinced you, have a go at this super simple recipe below. It is easy to make, and loads of fun to make your own organic beauty product your skin will love.

DIY facial cleanser for oily skin
This cleanser is for oily skin types and it uses everyday household products you probably have in your kitchen right now. It contains oil, but it wont clog your pores like other oil based cleansers on the market.#
Using oils
Step 1- Mix carrier oils
The first thing you need to do is get castor oil and olive oil, or any other non comedogenic oil such as hazelnut oil or sunflower oil. Mix one part castor oil with two parts olive oil, but you can vary the ratio between the heavy oil and the light oil for what suits your skin. These oils function to clean your skin as well as restore it. Mix both of these oils into a container.
Step 2 -Apply the oils
To apply the oil cleansers, pour a small amount onto your hands, rub it between your fingertips and apply it to dry skin.
Its very important that you gently massage in small circular motions. Leave it on once the oil has started to soak in after 1 or 2 mins, or for a deep clean leave it on for 10mins.
To remove the cleanser, drape a steaming wet washcloth over the area and let it sit on your face for a bit. After a minute or two you can remove it. Don't rub your face, just gently remove the oil with the washcloth.
Using Honey, Soap and Oils
If you want to try a blend of other ingredients rather than just oil, then you'll love this recipe. It's particularly good if you struggle with very oily skin.
You're going to need honey, castile soap, and oil. Combine 1/3 of a cup of honey into a container, and add 1/3 of a cup of castile soap. It's best if you pour these into a liquid soap dispenser. Then you can add 3 tablespoons of distilled hot water and 2 tablespoons of almond oil. Now you can close the lid and shake the bottle to combine the ingredients.
The best thing about this mixture is that you can use it for 6months, just remember to shake it to prevent it from clogging up.
If you prefer, use avocado oil or another similar oil instead of almond oil.
To apply this cleanser, pump the dispenser and put a bit of the liquid soap into your palm. To create a lather, rub your hands together gently and then massage into your skin. Then, simply rinse with warm water and pat your skin dry with a soft towel.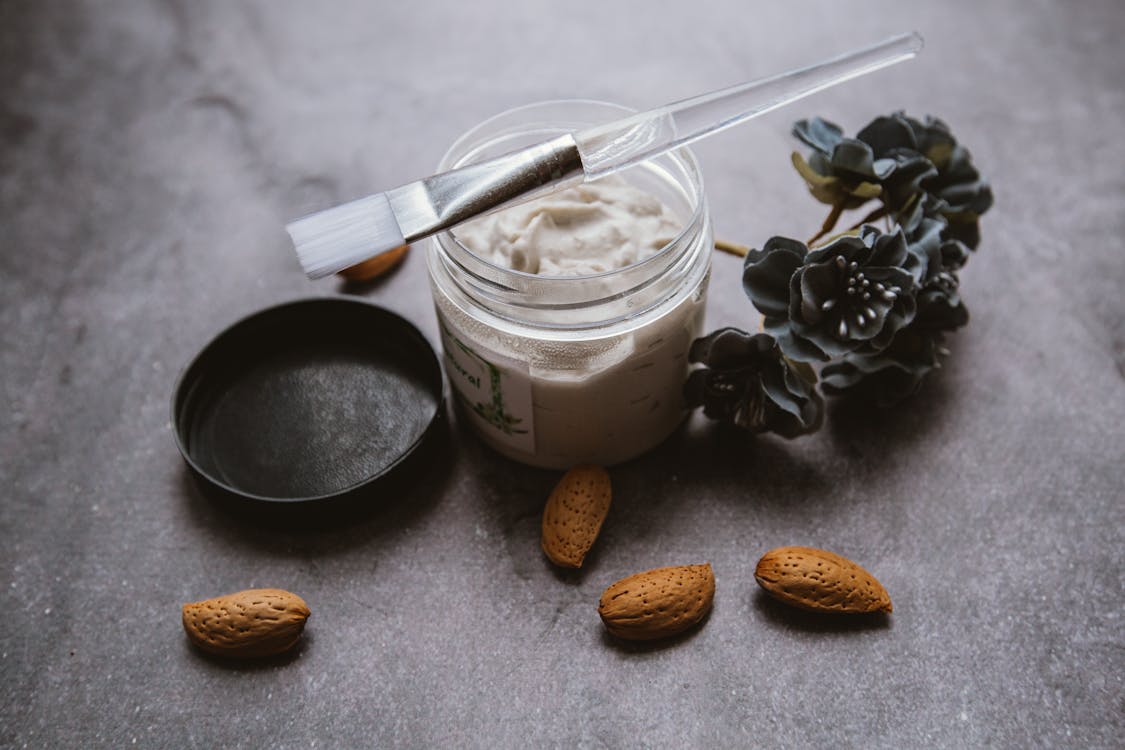 Using Apple Cider Vinegar
Have you ever tried to use apple cider vinegar to cleanse your face oil free? If you've struggled with clogged pores before, then you'll know that an oil cleanser is not always a good idea. Try using apple cider vinegar to cleanse your skin by diluting ¼ parts with 1 cup of distilled water. If you want you can also add a few drops of your favorite essential oil to the liquid, and mix it in well.
You don't have to make this every day, since this little mixture can last in a sealed glass jar for up to 3 months.
Here are some additional tips- when choosing an essential oil, choose an oil absorbing one such as lemon, lavender or geranium.
To apply this cleanser, use a cotton pad and pour a small amount of the mixture onto it. Then you simply have to wipe it around your face, paying particular attention to the oily parts. You don't need to rinse!
Chamomile tea cleanser
You will need:
Chamomile tea
Castile soap
Carrier oil
Essential oil
If you want a soothing cleanser for acne prone skin or sensitive oily skin, then you should try a chamomile cleanser. First, brew a cup of chamomile tea like you usually do. Then pour ¼ of the tea into a glass jar and add ¼ liquid castile soap. In this jar add ¾ of a tablespoon of a carrier oil, such as grapeseed oil, sweet almond or olive oil. Finally, add 8 drops of essential oils and a few drops of vitamin e oil to help with skin healing.
For essential oils, I recommend going for tea tree, bergamot or lemongrass as these are very good for oily skin.
Here's a tip- instead of just using tap water, try to use distilled water or rose water. Or if you prefer you can switch to using chamomile essential oil and ruse rose water instead of the tea. This mix is very good to use as an all over body wash cleanser, and you can dilute it further to make more of it.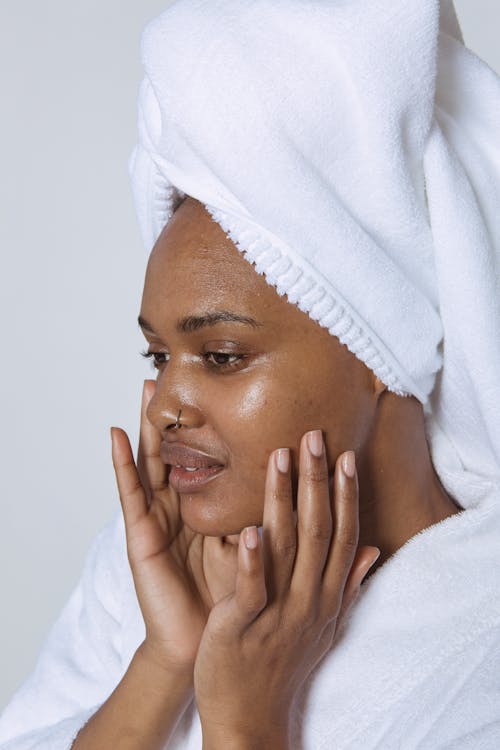 Final Thoughts
There are many cleansers out there claiming to be for acne prone skin, sensitive skin and oily skin types, but the truth is they don't always work. Sometimes, the best ingredients can be found in your kitchen cupboard such as coconut oil, lemon juice, apple cider vinegar, raw honey, and other natural ingredients.
These natural homemade cleansers are made to absorb excess oil and get rid of dead skin cells to brighten skin. When you make a diy face wash or your own cleanser, its easy to use either with a cotton ball or warm water, and you know exactly what's in it.
Best of all, you can tailor it to your own skin needs such as aging skin, by changing the carrier oil or using different essential oils for what you want. When you wash your face, you can help soothe irritation, without making your skin dry and using astringent properties. Make sure to protect for sun damage and using it on a damp face.
Have you ever tried a cleanser with all natural ingredients?
[Review] in 2022 written by nail expert Jess RowleyCheck out the results fast - here are our review winners[dica_divi_carousel item_width_tablet="400px" item_width_phone="345px"...
Related Post: Best Hair Brushes For Every Hair Type