DIY Facial Cleanser For Acne
Last Updated on February 4, 2022
written by nail expert Jess Rowley
Ever tried a DIY facial cleanser for acne prone skin?
More and more the world is considering sustainable living, and that includes healthy, natural skincare. If you struggle to find a cleanser that works, and helps to keep acne and breakouts at bay, then why not dry making your own? You can have everything you want in it, and it is a cheaper, more environmentally friendly alternative to other cleansers on the market.
When you're dealing with acne, you need to be extremely careful what ingredients we put on your skin, if you don't want to make it worse. Chances are you're already using some pretty strong acne products, so you don't want to irritate your skin further when it comes to cleansing. Learning how to care for acne without ruining your skin barrier can really be a gamechanger. Why not start with making your own cleanser?
Here's what we're going to do.
To all the girls struggling with acne and looking for a cleanser to use in their skincare routine for acne, I've got you. You're going to want a diy, oil free cleanser that has no nasty chemicals, and is full of nourishing ingredients to help cleanse your skin and treat your acne gently. Get rid of aggressive cleansers that strip all the moisture from your skin, and try a diy cleanser that gently breaks down oil and dirt, leaving your skin feeling fresh.
If you've already had a look at the best facial cleansers for acne skin but haven't found one you like then try out these DIY facial cleanser recipes for acne prone skin. Having the right face cleanser in your hands is going to make or break your entire skincare routine.
Have a go, trust me you'll love it!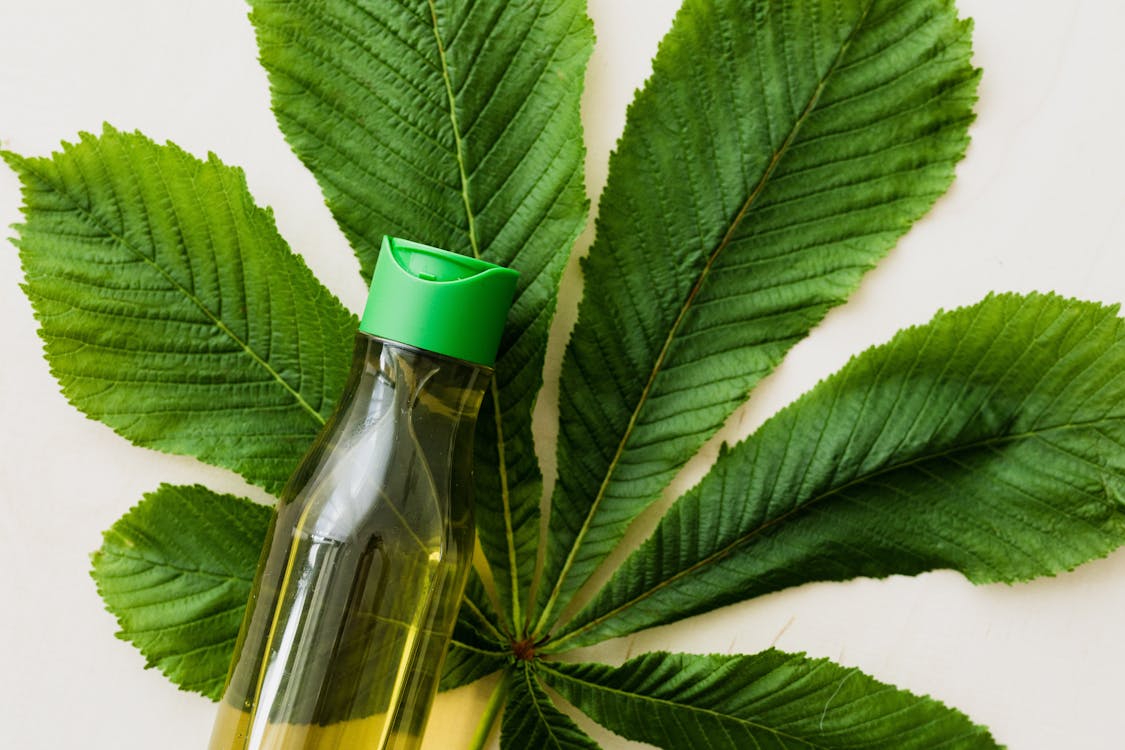 Benefits of making your own DIY cleanser
If you need a couple of reasons to try out your own DIY cleanser, here are the benefits.
No chemicals- You never know what you get in your face cream when you buy one at the shop. When you make your own however, you get to choose the raw ingredients to include, knowing you have none of the harmful phthalates or parabens, silicones and other unwanted ingredients.
Tailor-made for your skin- rather than struggling to find a skin cream for your skin problems, you can choose to include anything you want in your own diy face cream, so you can make it tailor made for you and with all the right ingredients for yourself.
Environmentally friendly- How many companies test on animals, make products that pollute the environment and use machinery and factories that ruin the earth? You won't have that problem here, by using ingredients and a process that is environmentally friendly, you can do your bit for the planet too
Cost effective- We all know how expensive skin care can get, and not to mention if it has special properties such as acne treatments or anti aging properties too. Why spend so much money on high end creams when you can make your own from your kitchen, and with all the properties you want!
If all that hasn't convinced you, have a go at this super simple recipe below. It is easy to make, and loads of fun to make your own organic beauty product your skin will love.
DIY facial cleanser for acne prone skin
The first step in any skincare routine is to cleanse your face. If you have acne prone skin, then it's a good idea to use homemade natural facial cleansers to break down oil and dirt, especially acne causing bacteria. Here are some super easy, acne face washes that your skin is sure to love. Best of all, you probably don't even need to buy anything, just check your kitchen!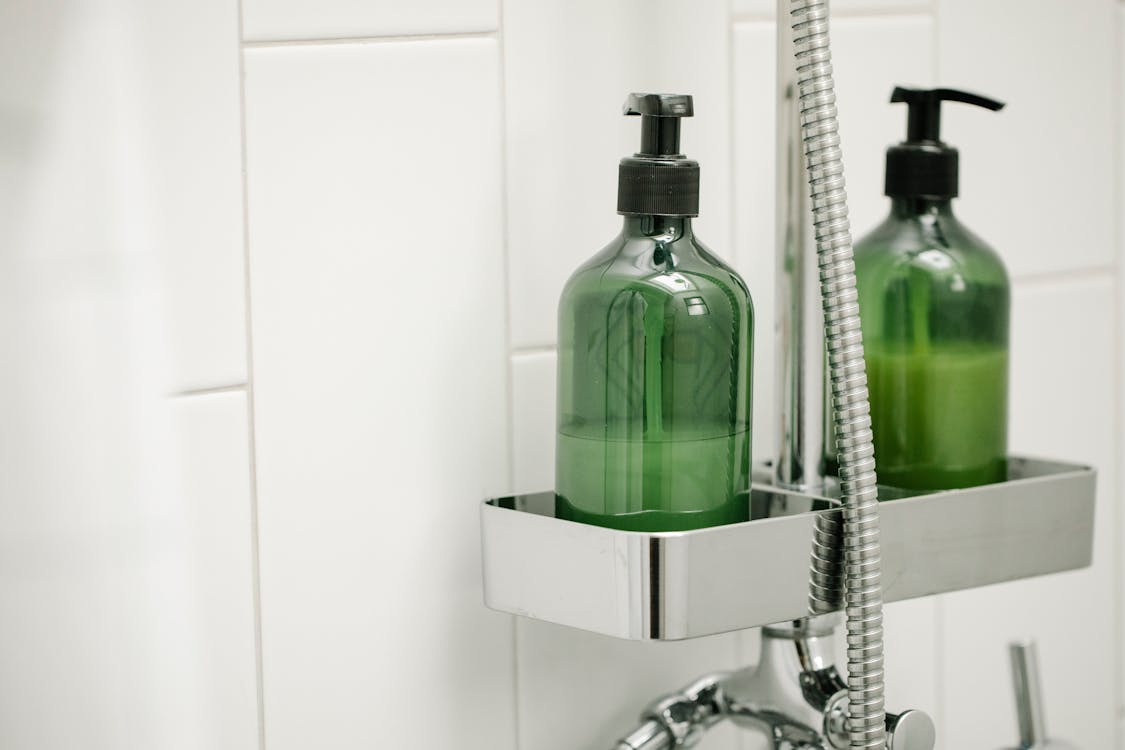 Tomato Face Wash
Now, I know you must be wondering, tomatoes??! Hear me out on this one.
Tomatoes are rich in vitamin A and C which serve to reduce bacterial growth on the skin and to clear acne. They also have astringent properties to control excess oil production and clogged pores.
Ingredients:
2 tbsp tomato pulp
1 tbsp honey
Now, in a bowl put the tomato pulp and honey together. Simply mix all of it together and apply it over your face. Gently massage in a circular motion for around one minute and then wash it off. For a facial mask, leave it on your skin for 10mins and then rinse for a healthy glow.
Honey and Lemon Facial Cleanser
You probably already know that lemon and honey work ownders to give you clear and moisturized skin. Since lemon juice has an acidic nature, it can help to balance the pH level in the skin and even control excess sebum. The astringent properties it has can also help shrink pores and prevent bacterial growth that causes breakouts.
Honey is also amazing since it can moisturize the skin and keep it hydrated. This is especially important if you are using harsh acne treatments that severely dry out the skin.
Ingredients
1 tbsp Honey
2 tbsp Lemon
You now take a bowl, add the honey and squeeze the lemon juice together. Mix it up well, and then use a cotton ball to apply this mixture over your face and neck. For best results, you can leave this on for 5-10mins and then massage your face. Finally, rinse with lukewarm water.
Jojoba oil face cleanser
If your skin tends to get quite dry even with acne, then an oil-based cleanser could actually help. The key is getting an oil that won't clog your pores. My favorite is jojoba oil as it works just like a deep cleanser, cleaning out pores and impurities on the skin. It feels good if you have severe, painful acne as it helps to heal and restore hydration.
Ingredients
1 tbsp jojoba oil
Using a cotton pad, pour some jojoba oil and swipe it over your face and neck. After leaving it on for a few minutes, cleanse your face with warm water and remove using a wet cotton pad or towel.
Honey and aloe facial cleanser
You know I love honey when I include not one but two diy facial cleansers with it. Both aloe vera and honey are mositurizing and soothing on the skin, which is even more important if you struggle with acne. Honey has antibacterial properties too with helps to fight bacteria growing on the skin. Use this face wash to remove dirt and impurities on your face to give you a fresh skin feeling.
Ingredients
1/4 cup of ale vera gel
1/4 cup of honey
1 tbsp extra virgin olive oil
Pour all of the ingredients into a bowl. After mixing it, transfer it to a jar. You can now use a small amount and massage using your fingertips to cleanse your face. Don't forget to rinse off with a washcloth. For this cleanser, it's best to store it in the fridge to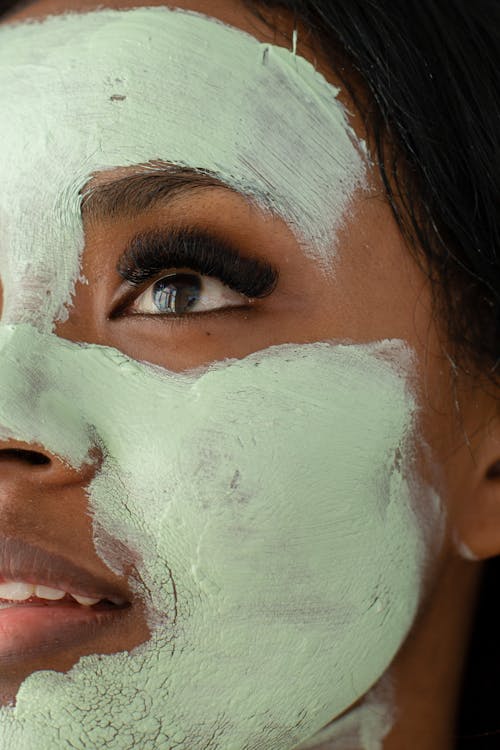 Final Thoughts
Making your own natural face wash is really a gamechanger.
Having a natural face cleanser means you can adapt it to your skin type such as oily skin, sensitive skin or dry skin. It will help prevent getting your skin dry, absorb excess oil and remove dead skin cells. Finding the right facial cleanser for acne prone skin can make a huge difference.
Whether you decide to go for a naturally antibacterial honey cleanser, or one with castile soap, coconut oil, apple cider vinegar or lactic acid, you can make the right cleanser for you. No matter your skin type, dry skin or oily skin, ingredients like coconut oil or an essential oil in a natural face cleanser can do wonders for your skin.
Only a few drops of the right natural ingredients, used as a face wash and rinsed with warm water can make the world of difference to all skin types. For example use baking soda for face washes with exfoliating properties and to absorb excess sebum. Your own miracle recipe will have all the ingredients you love to prevent acne, such as rose water or tea tree or vitamin c, so you can massage the cleansing balm in circular motions for best results.
Use this mixture as a gentle face wash with or without oils or soap to wash when cleansing, rinse, pat dry and use a moisturizer to finish off.
What diy cleanser will you be trying?
[Review] in 2022 written by nail expert Jess RowleyCheck out the results fast - here are our review winners[dica_divi_carousel item_width_tablet="400px" item_width_phone="345px"...
Related Post: Best Hair Brushes For Every Hair Type